2" x 3" Snap Lock Coin Display Holders
Available For:

Silver Eagle Dollars

S. B. Anthony Dollars

Sacagawea Dollars

Presidential Dollars

Statehood Quarters and National Park Quarters

and other Various Theme Holders
Great Gift Idea!
Great Way To Display!

Great Promotional Item!
The 2" x 3" plastic Snap Lock holders have been around for quite a few years. Occasionally, one is discontinued when it is no longer popular, only to be replaced when something new comes along. They are a great way to display the coin that the theme of the holder pertains too, and are excellent as a gift item.

As a promotion item they have proven to generate exceptionally higher results than the usual giveaways like ballpoint pens, pencils, refrigerator magnets, etc. The 2" x 3" size of these holders allows sufficient size to place a business-card size advertisement in the bottom of the plastic case.

We have listed below all the different ones that we carry in stock and offer most of them to you with or without the coins. Choose from the list below. The one for the U.S. Silver Eagle dollar by far has been one of our biggest sellers over the years.
Holiday's
Special Occasions
2" x 3" Snap Lock Statehood Quarter Holders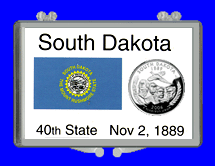 2009
District of Columbia, Commonwealth of Puerto Rico, Guam,
American Samoa, U.S. Virgin Islands and the Commonwealth of the Northern Mariana Islands.
2" x 3" Snap National Park Quarter Holders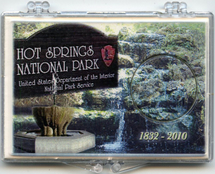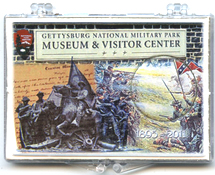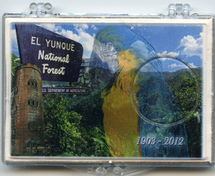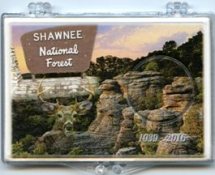 2" x 3" Snap Lock Presidential Dollar Holders
Return to Jake's Coin Supplies Master Index
-

-
Copyright © 2017 Jake's Marketplace, Inc. All rights reserved. Privacy Policy
PRN - SC124